UHS Build 12529 – May 2018
It's been a bit since the last build release. This one required a lot of work around savepoint management as we needed to be able to make a full copy / backup of a league before allowing you to actually copy another person's league. That's right, you can now copy another person's league (with their permission, of course). We also had to update the site to be GDPR compliant. That was fun. We've also added Pro Team Rivalries, assigning players to a team on creation and allowing you to supply a list of names for player creation.
GDPR & Email Changes
The EU's deadline for GDPR compliance is May 25 and is approaching quickly. We've made some changes to comply with the new regulations concerning information and email governance and control.
– All accounts will be automatically set to require users to either opt in or opt out of system emails. You will not be able to use UHS until this is done.
– You must agree to receive emails from UHS otherwise you will not receive Trade Notification emails even if you opted in to those.
– Users will be able to delete their Real Name and Email from the system in the Account Preferences section.
– If you delete your email and then forget your password, your account is going to be irrecoverable. I highly recommend you do not do this.
League Idle Warnings
The danger here is that with the new GDPR regulations, we potentially have a scenario where all users have opted out of receiving system emails, so no one will receive the automatically generated League Idle Warning email. Leagues will still be deleted regardless of whether anyone has opted in to receive such warning emails or not.
New Account Creation Changes
Due to the GDPR compliance changes, all new accounts will no longer automatically email the user their username and password. Instead, the user that creates the account, typically the Owner or COM in the case of GM accounts (or GMs in the case of creating Assistant GM accounts), will now be shown a username and automatically generated password that they must give the new user personally.
The new user can then log in, set their email preferences and change their password as desired.
League Copying
Premium Leagues that have a paid subscription (ie. not Trial Premium leagues) have the ability to allow any other league (Premium or not) to make a copy of it. A code will be generated by the origin league to be used in the new Tools > Copy Code page.
When creating the code, the owner has the option of it being just a base copy or a full copy that includes statistics and league history. With just a base copy, the destination league (the league using and entering the code) will be reset back to Season 1 Off-Season, however, with a full copy, the destination league will start off at whatever stage the origin league is at, complete with any games already played.
A code may only be used once and will expire after 24 hours if not used.
Copying a league will not copy the league's Premium status, nor will it copy the origin's member information (that would be a pretty big privacy issue right there). Other than that, all data will be copied, including the origin league's player faces.
As with all data handling, we highly recommend creating a SavePoint before using a CopyCode.
Save Point Changes
We changed some things behind the scenes as it was necessary to allow League Copying to get developed. When creating a SavePoint, your league's player faces will be included in the SavePoint file. When loading a different SavePoint, the current face files will be deleted and replaced with the face files from the SavePoint being loaded. Additionally, when performing a League Reset, all face files will be deleted.
Face files cannot be recovered once deleted, so keeping them backed up through SavePoints will be more important than ever.
Additionally, all SavePoints will now be compressed to help save us disk space on the server. Testing has shown there is a marginal increase in SavePoint saving & loading, so you really shouldn't notice anything drastic.
Team Rivals
Leagues can now set rivalries between teams. There is no impact on player performance, however, it does trigger an automatically successful bonus marketing revenue check. If either team is a rival of the other, the home team will receive extra money from the Bonus Marketing category.
Rivalries are only applicable to pro teams. During the Off-Season, the COM can edit a pro team to select another pro team it has a rivalry with. Marketing percentages can be modified in the Settings -> Game Settings page.
Assigning Created Players to Teams
When creating players, COMs will now be able to select which UHS Team the created player will get assigned to. There are some things you should keep in mind when selecting a team for assignment:
– Salaries / Contracts will use the League's Minimum Salary & Contract unless you are using the NHL Player / Team import. NHL Players assigned to teams will use pre-generated salaries at a 1-year contract.
– Creating mass amount of players will not check the player type and team assignment. It will be possible to create 50 junior players and assign them to a pro team.
List of Names for Player Creation
We've rearranged the Add Players tools temporarily (until we go do a full site re-design), adding a new option to mass player creation: List of Names. You can now supply a list of player names and, optionally, their countries of origin when creating 10, 25, 50, 100, 250, or 500 players. The list will be used in the order that you have supplied and once it has run out, random names and countries will be selected (as usual) for the remainder of player creation.
All entries must be separated by a semi-colon. For example: Sydney Crosby, Canada; Alex Ovechkin, Russia;
If you opt to not supply a country, you can do both Sydney Crosby; Alex Ovechkin, ;Â  Both formats are acceptable.
Bug Fixes & Miscellaneous Changes
– Compare Teams will now have an additional "Overall" category at the bottom of the comparisons.
Hot Fixes
– Fixed an issue where player skill classes were not always being modified when a player was being trained. Hotfix: Jan.29 2018.
– Fixed an issue where some new leagues were not being created with the goaltender timer and differential settings. Hotfix: Feb.1 2018.
– Fixed an issue where Auto-setting a shoot-out list was resulting in errors. Hotfix: Feb.4 2018.
– Updated the AutoGM trade logic to make unusable players detract from the value of the trade. Hotfix: Feb.20 2018.
– Fixed an issue where the Leadership Bonus was being based on the pro team's maximum games played instead of their current games played. Hotfix: Mar.3 2018.
– Fixed an issue where the Leadership Bonus was only being applied to players that played 50% of the pro team's maximum games played instead of 25%. Player must still be considered "pro", having more pro games than farm or junior. Hotfix: Mar.3 2018.
– Fixed an issue where Tournament-style All-Star schedules would stop being created after the round of 8. Hotfix: Mar.16 2018.
– Fixed an issue where the COM's Ticket Price alert was directing leagues to our test system. Hotfix: Apr.11 2018.
– Fixed an issue where unassigned junior players were being placed in free agency in standard leagues. This issue resulted in system slow downs. Free Agents may only be 21+ in standard leagues.  Hotfix: Apr.12 2018.
– Junior teams will no longer automatically create replacement players to fill incomplete rosters if the league is still in the Off-Season. Once the league advances to the Pre-Season (and beyond), junior team rosters will be set and players created if necessary. Hotfix: Apr.15 2018.
– Fixed an issue where deleting a lawyer option would instead delete a corresponding medical facility. Hotfix: Apr.27 2018.
– Fixed an issue affecting some leagues saving scouting cost options. Hotfix: Apr.27 2018.
January 22nd, 2018 by
Stone
UHS Build 12374 – January 2018
I hope your 2018 has started out well! Welcome to the first build release of the year. With BlizzCon and the holiday season we got a bit busy to add new developments to the system and were instead focused on keeping NHL rosters updated daily and putting out bug fixes where needed.
This build focuses mainly on adding in some extra Coach functionality (Losing the Room, Age Rerates, Permission Request limits) and a new Playoff Option: new Two-Game Total-Goal series. We've modified the MoveTeam functionality so that Pro, Farm and Junior teams can be moved individually instead having it go only through the Pro team.
Two-Game Total-Goals Playoff Series
We have built in the very old school 2-games Total-Goals series: you know, the ones the NHL used pre-Original Six. Selecting this series length will create a home-and-home series where the "home-ice advantage" team will be playing at home first. The visiting team in Game 1 will be the home team for Game 2.
These are the only playoff games that can end in a tie. At the end of Game 2, if the SERIES / AGGREGATE score is tied, we will use whatever OT method the COM has set to decide the series.
Coach Age Rerates
Coaches will now rerate based on the number of seasons they have coached in leagues that are using Age-Rerates. All coaches have a base rerate chance of 20% to increase and 20% to decrease. For each season they coach in (during the regular season), they will get a +1% to their increase chance and +0.20% to their decrease chance. The percentages are applied against each skill individually.
Coaches "Losing the Room"
We have added in checks to see if a coach will "lose the room". For some reason or another a coach can yell and scream, reward and incentivize as much as they want: the players just do not respond. The coach is dead in the water.
In UHS, we are going to look at losing streaks. Specifically Regulation Losses. OT and Shoot-out Losses will not count to the losing streak check when the coach loses the room. For every loss past their 5th-in-a-row, there is a 5% chance the coach will lose the room.  A team that is on a 10-game losing streak will have a 25% chance for the coach to lose the room.
When losing the room, the coach is simply marked as "Disgruntled". You can no longer re-sign him (except once he's back on free agency), he provides negative modifiers to player skills during games and will provide a pretty severe rerate penalty (age rerate leagues only) for all players on that team. Once they've lost the room, you need to buy them out and find someone new.
Only games in the current regular season and only for the team the coach is currently coaching will be checked. Losses while coaching other teams in the same regular season will not count at all.
Farm Coach Permission Requests
Teams will now have a limited number of Permission Requests to use on Farm Coaches through-out a season. By default, GMs will have 3 permission requests to use during the season. Once the league changes from Play-Offs to Off-Season, the number of permission requests will be reset back to 0.
AutoGM Prospect Training
AutoGMs will now train their junior prospects provided the league allows training. Player skills are weighted in favour of scoring related characteristics. A random characteristic will be chosen and the highest overall skilled player that isn't already maxed out for that characteristic will be selected for training for that particular point. AutoGMs will also cheat by being allowed to train a player for a given characteristic more than once in a season.
Play-Off Over-Time Options
Going forward, Leagues will no longer be able to have playoff games end in a tie. The options for "Sudden Death OT – 1 period then tie" and "No OT or Shoot-Out" have been removed. Any league that had these options selected will be defaulted to the "Sudden Death OT – 1st goal wins" option.
2-Game Total Series are the exception to this rule as games can end in a Tie. OT for these types of series will only happen in Game 2 and only if the aggregate score is tied.
Move Team Changes
COMs will now have the Move Team option for all Pro, Farm and Junior teams. COMs will need to move the Pro and Farm team separately, one after the other, the order of the move does not matter.
The "Move Arena" option previously included in the move functionality has been removed and needs to be handled as a separate action by the COM.
There will be an option to charge the Pro team a moving cost if the moving team is either Pro or Farm.
Disgruntled Coaches & Rerate Penalties (Hotfix: Jan.17 2018)
Having a disgruntled coach will now apply a -50% penalty for rerates for Age Rerate Leagues only. The penalty is applied to the Increase % to bring it to 0%. Anything remaining from the penalty is then applied to the Decrease % to raise it.
Previously, the only penalty for keeping a disgruntled coach on your farm team was a severe penalty to game performances, which is REALLY bad for Stat Rerate Leagues but pretty much meaningless for Age Rerate Leagues.
Bug Fixes & Miscellaneous Changes
– Fixed an issue where Deflected Shots on goal could also result in a "whiffed" shot, creating an awkward play-by-play situation.
– Public Sites: Team Names in the League Finances & Power pages will now link to the Team's Home Page.
– Public Sites: Added responsiveness to Championship Series results. Teams in this will also now link to the Team's Home Page.
– Public Sites: New "Cups" option in the Record Book to show number of Championships a team has won.
– Public Sites: the schedule page will no longer show games that are Not Needed from playoff series.
Hot Fixes
– Fixed an issue where new offers could sometimes not be allowed for other team's farm coaches. Hotfix: Oct.13 2017.
– Fixed an issue where the presence of All-Star teams were preventing Relegation Leagues from advancing past the Off-Season. Hotfix: Oct.26 2017.
– Fixed an issue where OTW, OTL, SOW and SOL were not being considered when updating a Team's streak in Live Games. Hotfix: Nov.15 2017.
– Fixed an issue where players having played no games would be considered pro and have the leadership bonus applied to their Rerate Increase change (default Age rerate system only) and ignored the 50% pro GP rule. Thanks for pointing this out David. :)Â  Hotfix: Dec.22 2017.
– Fixed an issue where players with maximum rating in a skill (9) could rerate down even though they were supposed to rerate up. Applied to Age-Rerate leagues only. Hotfix: Jan.1 2018.
– Fixed an issue where future team draft picks were not being created for Season + 3. Hotfix: Jan.1 2018.
– Fixed an issue where GMs would have an option to move players to the Juniors even if they were beyond the Farm Skill threshold. Hotfix: Jan.5 2018.
– Fixed an issue where coach ownership was not being transferred to the new team when a team was moving. Hotfix: Jan.5 2018.
– Fixed an issue where the *FARM* text tag was not appearing for Farm Coaches under Available Coaches. Hotfix: Jan.17 2018.
– Fixed an issue where the incorrect message was being displayed for a coach's scouting report when logged into UHS. Hotfix: Jan.18 2018.
– Fixed an issue where a player signed as a RFA was showing the old team name when the old team accepted compensation. Hotfix: Jan.19 2018.
October 5th, 2017 by
Stone
We add two new features to the system with this build: Team Shake-ups and Goalie Empty-Net controls. We've also fully completed making the Public Site responsive, meaning you should be able to view your league's public site on any device or screen size. The site is made for mobile first and expands outwards from there.
We've made a number of changes to the css styling of the public site, so if things look wrong, the best thing to do is to hit CTRL-F5 to force a full refresh. If that doesn't work you can try clearing your browser's cache. After that, let us know. You may have found a bug we missed in testing.
Our focus will likely be on making the regular UHS site fully responsive. I will tell you that will be a very big task and likely take up to 5 or 6 months. It would probably take us longer but we have learned a lot from converting the Public Site to being responsive.
Also: HOCKEY IS BACK!!!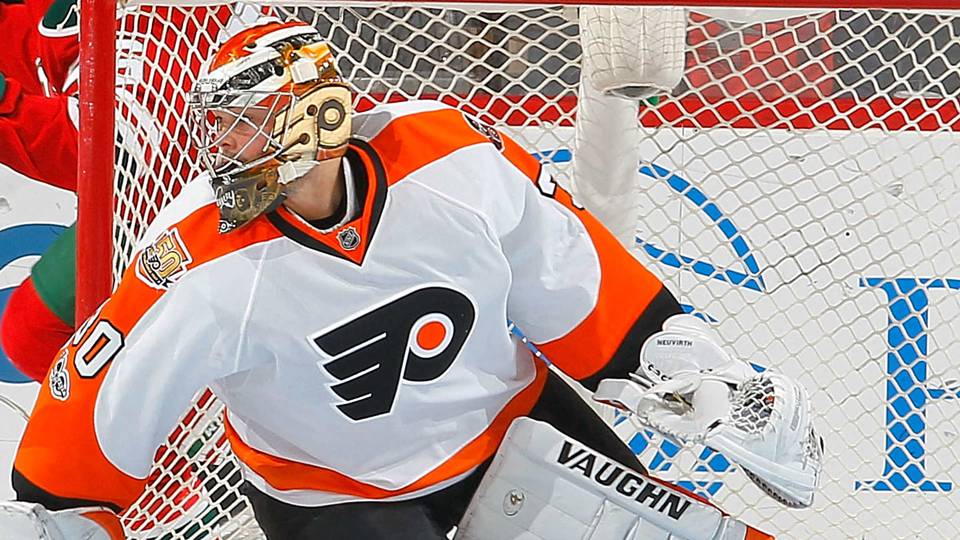 Team Shake-Ups
When firing a coach, the GM has the option to shake-up that team's players. This option is available only once per season for that particular team (Pro or Farm). Essentially the GM will have the option to perform two shake-ups in a season: once for each the Pro and Farm teams. This option is ONLY available if the GM is firing a coach; you would not have the option to shakeup your Farm team if you promote your Farm coach to the Pro team, however, you would have the option to shakeup your Pro team since you are firing the Pro coach.
When a shakeup is allowed, the players on that team have their Streaks recalculated randomly. The chances are: 40% Hot streak (3 – 9 games), 10% Cold streak (1 – 5 games), 50% No streak. The new streak overrides whatever streak the player is currently on. For example a player that is already on a Hot streak could still get a new Hot streak but won't get the games added on and it's also certainly possible that a player on a Hot streak could suddenly find themselves with no streak or on a Cold streak.
Goalie Empty-Net / Extra Attacker Settings
GMs now have the ability to modify their team's empty-net / extra attacker settings. You will be able to modify the goal difference your team is losing by as well the time remaining in the game. The goal difference will be 0 – 3 goals, with 2 being the default. Setting the goal difference to 0 will prevent your goalie from being pulled at all.
The time options are in increments of 15 seconds, with the default being 1m 30s (90 seconds) left in the game. You can set this up to a maximum of 3 minutes (180 seconds). If the goal difference is set to 0, it won't matter what the time option is set to: your goalie will not be pulled.
Public Site Team Pages

All Public Site Team Pages have been updated to be responsive (ie. The data on the page should look good regardless of media device or screen size.) These pages were not fully optimized for responsiveness when the new Public Sites went live. If you are seeing any issues with your Public Site, please let us know.
Public Sites Go Dark
We now have a "Dark Theme" for public sites. To enable, simply go to your public site, go to the UHS navigation menu, click "Go Dark". Once you're in Dark Mode you can re-enable the default light theme by navigating to the same location and click "Go Light".
Public Site Live Games
The Live Games show on Public Sites should now be fully responsive (meaning you should be able to watch them reasonably well on any device). We've updated the page to add the teams' logos and made sure the Live Game mode looks reasonably decent with the Dark Theme.
Player Profile Age Rerate Fix – Hotfix: Oct.1 2017
We've updated the player profile's rerate information (for age-based rerates only) to now show the player's rerate percentages based on their current age and the current progress of the team through the current regular season.
The values were actually showing their rerate values as if they were a year younger. Additionally the leadership bonus was based on when the team played half their regular season games, so effectively the leadership bonus would be 0% until the pro team played half the season. The leadership bonus will now apply at all times and is a PROJECTION based on players that have played at least half the team's current regular season games. Reminder: the Leadership Bonus is only applied to players marked as Pro (played more Pro games than Farm + Junior).
NHL Players w/ Injuries – Hotfix: Sept.24 2017
We've changed how UHS handles NHL players with injuries. Previously, we simply removed the player from the team and had them placed in free agency, however, this meant any team could then pick them up, despite being injured.
We will now keep the player on the team but have them set to be injured for 99 games. Once the real team takes the player off the injured reserve list (again, going by the data on CapFriendly.com), we'll unset the injury. If you want to use the player anyway, you can still go in and edit their injured games back to 0.
This change takes effect for new leagues or leagues importing NHL Teams w/ players or leagues importing NHL Players individually. It will not change the injury status of NHL Players that already exist in your league.
Bug Fixes & Miscellaneous Changes
– Team Names and Logos will now link to that team's Home Page for Public Sites.
– Public Site League Standings now show less information on small screen sizes.
– Fixed an issue where Team logos were not appearing for the League – Special Teams statistics page for some leagues.
– Fixed an issue where Games Results in public sites were showing OT goals despite the game being decided by a shootout.
Hot Fixes
– Changes were made to Public Site's Team Personnel pages to prevent columns from being hidden underneath the Social section on the right side. These changes include: removing the Status column, changing the Jersey header name to #, and moving the Total / OV column to appear at the beginning of the player's characteristics block. Hotfix: Sept.19 2017.
– Fixed an issue where the Home, Away and Last-10 records were not summing properly. OTW & SOW will count as Wins, OTL & SOL will count as Losses in these columns. Hotfix: Sept.26 2017.
– Fixed an issue where COMs could not import NHL players when creating / importing NHL Teams. Hotfix: Oct.4 2017.